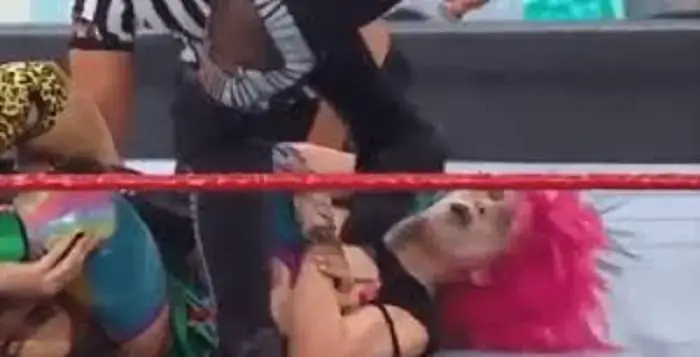 It's a dangerous sport. While the results of a wrestling show are pre-determined, that does not mean everything is fake. The people who are getting in the ring are real athletes who are having some very physical matches and as skilled as they are, there is no way for them to be 100% safe. That can lead to some nasty moments and another one of those took place during this week's Monday Night Raw.
Every now and then you are going to have some wrestlers who work well together because they have some perfect chemistry. That is the case with Shayna Baszler and Asuka, with Baszler coming from the world of mixed martial arts and Asuka being one of the strongest strikers WWE has ever seen. These backgrounds have led to some great showdowns, but it also led to a bit of an injury in their most recent showdown.
During this week's edition of Raw Talk, Charly Caruso revealed that Asuka lost a tooth thanks to a Baszler kick to the face during this week's Monday Night Raw. Baszler kicked Asuka in the face to break up a choke on Nia Jax during a tag match between Baszler/Jax vs. Asuka/Charlotte. Jax and Baszler would go on to win the match when Jax pinned Asuka. There is nothing to suggest that Asuka will miss any ring time.
This is pretty nasty. Check out the kick and a bit more of the match:
x