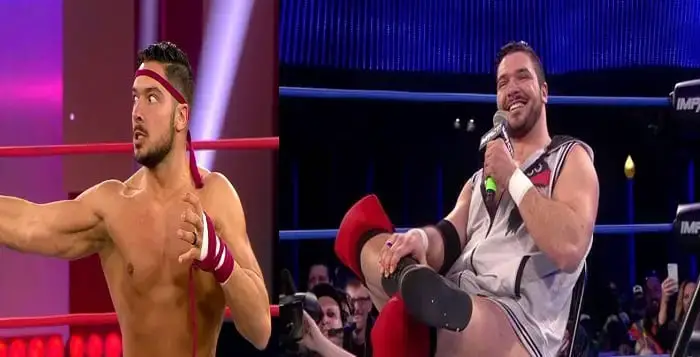 Can you blame Page? Wrestling is changing a lot at the momenta and a good bit of that is due to having new places for the wrestlers to go. You don't get to see that very often and it has allowed wrestlers several more options for where they can go and work. That means that some of them will be leaving their long term homes, which is the case with another wrestler. This one did not end so well though.
This weekend saw Impact Wrestling present its Hard To Kill pay per view. The show was the company's first pay per view event since Bound For Glory in October, meaning they had a long time to set things up. One of the more interesting matches was Ethan Page vs. Karate Man, which was a little more complicated when you remember they are the same person. The match served as Page's exit from the company and it did not go well.
Page posted on the Major Wrestling Figured podcast group Facebook page that he was unhappy with the way his match was aired. Page said that Impact "lazily edited" the match and turned it into a joke rather than what Page had wanted it to be. He apologized to any of his fans who bought the show as he only saw the final version of the match as it aired live. Page also said that he never wanted Karate Man on television in the first place but had no choice.
It seemed interesting. Check out how the match was set up:
x