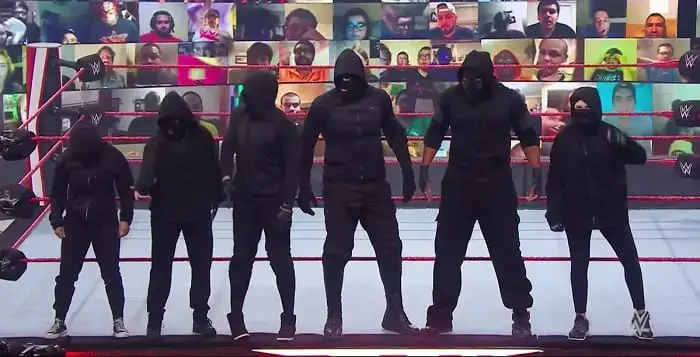 That's the price. Wrestling has changed a lot in the last year and that is surprise given all of the circumstances. With so many things being turned upside down, it is a wonder that wrestling still resembles its past days as much as it does. There are some changes that you cannot ignore though and one of those changes is going to start affecting the way things go for the wrestlers themselves.
One of the more intriguing stories over the course of 2020 was the debut of a group called Retribution. Their debut was a bit of a confusing one as it was not clear what the team was doing. They seemed more interested in causing chaos but then we began to see that they were made up a several former NXT stars who were getting their main roster starts. However, things might not be what they expected on the big stage.
According to Fightful Select, the members of Retribution, save for Mustafa Ali, were offered new WWE deals in the fall of 2020 worth $250,000 a year. This is lower than most new WWE deals, with the smaller value due to the changes in the company over the course of the year. It is also expected that the wrestlers could renegotiate when things change. There is no word on if any of the team signed the deals or not.
The team has made a bit of an impact. Check out what they have been doing:
x