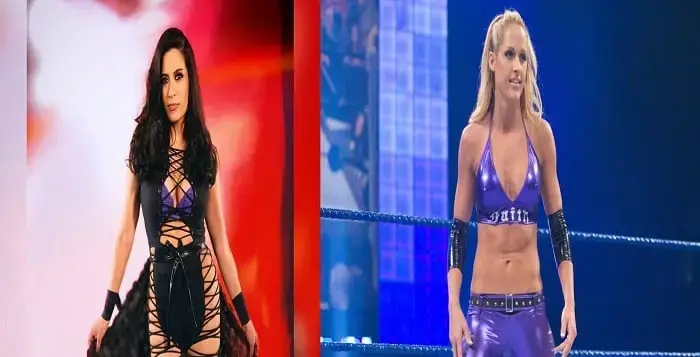 What a unique criticism. Women's wrestling in WWE has come a long way in the last five years and there is no indication that is it ever going to be the way it was before then. Above all else, WWE, the fans and the wrestlers alike understand how talented these women are and it would be hard to imagine cutting them off again. That was the case in the previous generation though, including a rather odd moment.
One of the more impressive things about the Women's Revolution is just how far everything has gone. Women's matches have now main evented several pay per views, including WrestleMania 35. That is the biggest match of the year, but it was not always an option for WWE. Some women may have tried to steal the show before, but apparently it was not very well received.
In a new interview with WrestleTalk, former WWE wrestler Katie Lea Burchill spoke about a match between Michelle McCool and Melina which got them in trouble for being too good. After the pay per view match took place, a WWE official told them that they would have to tone it down in the future because the match was better than it was supposed to be. The two wrestled in singles matches at three different pay per views over the years.
Opinion: This is the kind of thing that may sound ridiculous but I could completely imagine it being the case. While the Women's Revolution has been the big changing point for WWE, there were some incredibly talented women who worked very hard to turn themselves into stars. It's a shame, but women's wrestling was such a different world back then and now things have gotten a lot better, but only after a lot of hard work from everyone involved.
Thomas Hall has been a wrestling fan for over thirty years and has seen over 50,000 wrestling matches. He has also been a wrestling reviewer since 2009 with over 5,000 full shows covered. You can find his work at kbwrestlingreviews.com, or check out his- Amazon author page with 30 wrestling books. Get the latest and greatest in professional wrestling news by signing up for our daily email newsletter. Just look below for "GET EXCLUSIVE UPDATES" to sign up. Thank you for reading!